We Suction Strainer Manufacturer in India introduce Suction Strainer, which is used to filter the particles of scale, dirt, grit or metal that system may contain. These particles continuously circulate through the refrigerated lines and air conditioning lines which may cause damage to the compressor if not filtered. Suction Strainers installed in suction ports of the pump in the reservoir which attached to the suction line leading to the pump, it is ideal for CFC, HFC, HCFC refrigerant in large commercial air conditioning and refrigeration system.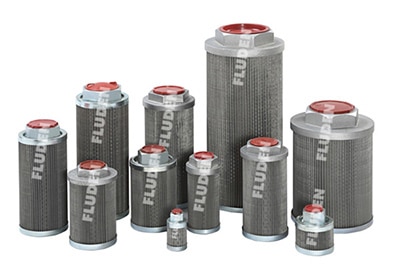 We Suction Strainer Manufacturer understand the risk of Suction Strainer failure that is why we heed of the accuracy and quality at the time of the fabrication of the Suction Strainer so as the output product can perform efficiently and accurately in Surplus Filtering and hazardous particles.
We offer a wide array in the Suction Strainer, which includes powder coated, Stainless Steel, and chemical coated. The selection of the suction strainer relies upon the application area. Suction Strainers are widely used in water glycols, coolants, Automobile; petroleum based hydraulic fluids, molding industry, allied engineering, fuels reservoirs, water reservoirs. Available from 5 to 250 lpm flow rate, 10 micron to 150 micron filtration as well as customization option are also available. Maximum sustainable temperature 120 C and can be cleaned using air pressure.
Note: To get the complete kit of the Suction Strainer or any assistance, contact us today.